l 1999 l 2000 l 2001 l 2002 l
November 2002
The Very Best Of Fleetwood Mac Chart Updates
In it's week of release "The Very Best of Fleetwood Mac"
makes UK no. 7 and USA no. 12


| | | |
| --- | --- | --- |
| Week Ending | UK | USA |
| 20/10/2002 | 7 | 12 |
| 27/10/2002 | 11 | 30 |
| 03/11/2002 | 15 | 44 |
| 10/11/2002 | 21 | 57 |
| 17/11/2002 | 31 | 63 |
| 24/11/2002 | 44 | 71 |
| 01/12/2002 | 51 | 94 |
| 08/12/2002 | 48 | 57 |
| 15/12/2002 | 41 | 65 |
| 22/12/2002 | 34 | 65 |
| 29/12/2002 | 35 | 74 |
| 05/01/2003 | 45 | 78 |
| 12/01/2003 | 41 | 85 |
| 19/01/2003 | 46 | 83 |
| 26/01/2003 | 47 | 85 |
| 02/02/2003 | 64 | 98 |
Awards
USA - 10/11/02, (RIAA) certification for sales of 500,000 album units (GOLD).
USA - 17/01/03, (RIAA) certification for sales of 1,000,000 album units (PLATINUM).
UK - 08/12/02 certification for sales of 100,000 album units (GOLD)
13th November 2002
Stevie Nicks performs at Stormy Weather 2002


Stevie performed at the benefit concert Stormy Weather at The Wiltern in
Los Angeles on November 13th 2002.
This event, organized by Don Henley, benefits the Walden Woods project and the
Thoreau Institute At Walden Pond.
Stevie performed 'Landslide' backed up by a live orchestra and an
Etta James song ' Sunday Kind of Love'.

You can find out more about the Walden Woods project at www.walden.org

For more news on this event please see this article link
October 2002
Stevie Nicks makes #13 on VH-1's 100 Greatest Woman
Stevie Nicks has been voted to #13 on the top 100 Woman poll on VH-1
You can see these results on VH-1 in early October
100-1 showing Saturday 5th Oct at 12.00 &
Sunday 6th Oct at 13.00 on VH-1 (UK)
Summer 2002
Stevie Nicks and Christine McVie Memorabilia Auction
Stevie Nicks and Christine McVie will be auctioning rare items of memorabilia off at EBAY for
the charity East End Disability Associates.

Items from Stevie & Christie include

STEVIE NICKS - Wild Heart gold ring
STEVIE NICKS - 14 karat gold
STEVIE NICKS & SHERYL CROW - Ibanez Acoustic Guitar
STEVIE NICKS - Floor length Empire-style coat from the Sorcerer Video
STEVIE NICKS - Floor length Empire - style coat from the Sorcerer Video
CHRISTINE McVIE - Drawing of fellow Fleetwood Mac member Stevie Nicks from May 2002


See this link below for more details and pictures of the items
http://www.eed-a.org/online_auction/default.html
Summer 2002
Buy Mick Fleetwood merchandise here
You can now buy Mick Fleetwood merchandise on his official website.
Here is the link to the store
23rd May 2002
Stevie appears on the VH-1 show "Diva Las Vegas"
Stevie performed as a special guest on VH1's Divas Live in Las Vegas on May 23rd. She sang Landslide
with the Dixie Chicks and Wear My Ring Around Your Neck in an Elvis tribute.

| | | |
| --- | --- | --- |
| | | |
| Stevie & Cher | | Stevie and The Dixie Chicks |
10th May 2002
Stevie appears at The 9th Annual Race to Erase MS
Stevie performed at The 9th Annual Race to Erase MS in Los Angeles
May 2002
Stevie Nicks to appear on "The Tonight Show"
Stevie is scheduled to make an appearance on the Tonight Show with Sheryl Crow on April 26th.
UK viewers can see this appearance on CNBC Europe on the 04-May-2002 (Saturday) at 8.30pm
For more info - http://www.cnbceurope.com/
13th April 2002
Fleetwood Mac mention in People Magazine

Insider - Page 47
by Tom Cunneff

"It's been 15 years since Fleetwood Mac released their last studio album, Tango in the Night, but their fans won't have to wait much longer for a new CD. The band - Stevie Nicks, Lindsey Buckingham, Mick Fleetwood and John McVie - is back in an L. A. studio recording new songs. (Christine McVie, John's ex, called it quits and is home in England.) The group had hoped to get going earlier this year, but the birth of Fleetwood's twin daughters in February replaced rock and roll with lullabies for a while. The two biggest changes between now and then? They are recording during the day as opposed to the middle of the night, and Wheat Thins are the energy booster of choice. I hear Buckingham insists on 12 boxes at all times."
5th March 2002
Stevie Nicks appears on Sheryl Crow's new album.......
Stevie contributed vocals to the title track, C' Mon C'Mon and the song "You're Not The One", This song however did not make Sheryl's album, but it's will be available as an European Single release,
expected release date April 1st.

Update - Two CD Singles have been released in the UK for Sock Up The Sun


| | |
| --- | --- |
| CD#1 | Soak Up The Sun (radio edit) |
| | Chances Are |
| | You're Not The One |
| | Soak Up the Sun (video) |
| | |
| CD#2 | Soak Up The Sun (album version) |
| | My Favourite Mistake (live version) |
| | A Change Would Do You Good (live version) |
| | CD-Rom (Lyrics, gallery, preview of album) |
Stevie wrote the lyrics to the song and contributed backing vocals
9th March 2002
Lindsey to guest on new Tom Petty album
Lindsey is reported to be making a guest appearance on the new Tom Petty & the Heartbreakers album. Expected release date is late summer 2002
Read the entire article from Rolling Stone Magazine here
6th March 2002
Stevie Nicks appears at Benefit Concert
Stevie joined Sheryl Crow on March 6th at the Manhattan Center in New York for the National Breast Cancer Coalition Fund's Annual New York Dinner. According to the National Breast Cancer Coalition website, the concert will air at a later date on VH1.
(Thanks to The Nicks Fix for this news item)
27th February 2002
Mick a dad again
Mick and Lynn Fleetwood have twin baby daughters, Ruby and Tessa, born on the 27th February 2002.
26th February 2002
Stevie Nicks performs at The Concerts For Artists Rights
Stevie performed on February 26th at The Forum in Inglewood, CA to benefit The Recording Artists Coalition.
9th February 2002
Mick Fleetwood to be honored.
Fleetwood Mac's MICK FLEETWOOD will be honored with this year's EAT'M (Emerging Artists & Technology in Music) Lifetime Achievement Award during it's annual convention, which runs from May 29th
through 31st in Las Vegas.
For more info, check out http://www.eat-m.com or this article posted here
24th January 2002
Don Henley, Beck, Stevie Nicks, & Others
Speak Out In Support Of Artists' Rights At California Capitol
See this link for more details
4th January 2002
Grammys - Stevie Nominated




Stevie has been nominated for a Grammy for Best Female Rock Performance on Planets of the Universe. Stevie was one of the presenters who announced the Grammy Awards nominations at the Beverly Hilton on Jan 4th. The Grammy winners will be announced on February 27 at the Staples Center in Los Angeles. You can view the entire list of nominees on the Grammy Website.
(news article courtesy of the The Nicks Fix)
31st December 2001
Lindsey Buckingham appears on ABC on New Years Eve
Lindsey Buckingham appeared on a New Year's Eve show hosted by Peter Jennings on ABC. Lindsey performed a tribute to George Harrison where he played his rendition of Here Comes The Sun.
December 2001 - Release News
Mick Fleetwood "Total Drumming"
MICK FLEETWOOD: TOTAL DRUMMING LOOPS FOR ACID LIBRARY,
Purchase here from www.mickfleetwood.com
Read a news article here
Read another article here
29th November 2001
Mick Fleetwood on UK BBC News Website
Mick Fleetwood answered questions on BBC radio, watch the real player segment here
and see the page on the BBC web-site here.
Transcript of Interview added to the articles page.
24th November 2001
Fleetwood Mac's Rumours makes number 69 in VH1 UK's top 100 albums.
See VH1's website for more details
24th November 2001
Stevie Nicks to appear at Jingle Ball 2001
Stevie is scheduled to perform at the Jingle Ball on December 7th at the SDSU Cox Arena in San Diego, California, USA. Jingle Ball benefits Becky's House, which helps victims of domestic violence. For more details, see the Jingle Ball website. (With thanks to the Nicks Fix for this story)
24th November 2001
Stevie Nicks to appear at KFOG's Concert for Kids
Stevie will perform on December 9 at the Masonic Auditorium in San Francisco, USA for
KFOG's Concert For Kids. Tickets go on sale November 4th. See details and ticket info
on the KFOG website. KFOG's Concert for Kids is a benefit for the Greater Bay Area
Make-A-Wish Foundation and Toys for Tots. Listen to the KFOG interview.
(With thanks to the Nicks Fix for this story)
24th November 2001
Stevie Nicks to appear at Slammin' Celebrity Shootout
According to local Phoenix news, Stevie will be one of the celebrities in attendance at
The Slammin' Celebrity Shootout, which takes place Saturday, Nov. 24, at 2 p.m. The event
sponsors the One Safe School Foundation, which provides school violence safety training to
teachers, administrators and all school employees. The game will be held at Wells Fargo Arena on
the Arizona State University main campus in Tempe. For more details on the event,
visit the AZFamily website. (With thanks to the Nicks Fix for this story)
9th November 2001
Stevie and Lindsey to appear at the Arizona Heart Benefit Gig for 2001. The Show is billed as "Stevie Nicks and Friends"
Stevie Nicks and Friends concert. Lindsey Buckingham, Sheryl Crow and Don Henley will be joining Stevie onstage at the event, which benefits the Arizona Heart Institute Foundation. The show takes place at the America West Arena in Phoenix on December 6th. This will be Stevie's only concert this year in Phoenix.
See the details of the event on the Nicks Fix or on the AHI website.
November 2001 - Release News
New Version of Silent Night




According to ICE magazine Stevie will be releasing a new version of "Silent Night", which will appear on the fifth edition of "A Very Special Christmas." It is scheduled for release on November 6th 2001. Go to the A Very Special Christmas page on Amazon to pre-order it.
November 2001 - Release News
New Stevie Nicks Greatest Hits Album
There is a new CD from EMI titled Very Best Stevie Nicks Album Ever that is scheduled for release on October 29th. This is a digitally remastered compilation of 18 great tracks, including three duets. You can see the track list or pre-order it from CD Now or EQS Music.
This album seems to have been shelved, will update as and when
17th October 2001
USA TV Appearances
Get ready for a hectic month in November for appearances by Stevie & Lindsey on VH1 in the USA.
Get your friends in the USA to have their videos waiting. No UK dates as of yet.
| | |
| --- | --- |
| Show: | FanClub |
| Episode: | Stevie Nicks |
| Network: | (VH1) Video Hits One |
| Date: | Sunday - November 11, 2001 |
| Time: | 10:00 pm - 11:00 pm ET |
11th October 2001
Trouble In Shangri-La Tour Ends
The Trouble In Shangri-La tour ended with the two final shows in Universal City on October 10th and 11th.
Don Henley and Sheryl Crow were guests at these shows and Stevie and the band sounded better than ever. The band and crew celebrated with a party backstage after the final show. The Trouble in Shangri-La tour had it's share of trouble with delays due to illness and the September 11th attacks, but many feel this was one of the best tours yet. Read the Fan reviews of the shows.
19th September 2001
Mick Fleetwood & Friends Concert
John Mayall, Joe Walsh and others will join Mick Fleetwood on September 28 at the Canyon Club in
Agoura Hills, California for an all-star benefit concert for friend and veteran musician Peter Bardens.
Rumoured also to be appearing is John McVie. For more info click here.
10th August 2001
The Tonight Show
Stevie will appear on the Tonight Show with Sheryl Crow on August 20th.
10th August 2001
Planets Of The Universe is #1 on the US Dance Chart
The Planets of the Universe remix single is #1 on the Billboard Hot Dance Music/Club Play chart.
14th July 2001
Lindsey Buckingham's Behind The Music Update
This information below was posted on The Penguin website :-
It took me a little while to confirm this but Lindsey's BTM has been pulled from VH1's schedule at
this point. The show is completely finished but there is no air date anymore. My source at VH1 said
the reason is, and I quote, "the likely reason for the delay is VH1 is waiting for Lindsey to release his album." Unfortunately, of course, we have no clue when (or even 'if') that will be. I wish I had better news to report.
More news to follow.
July 2001 - Release News
Sorcerer from Stevie Nicks is released in the USA
Stevie's new single, Sorcerer, entered the USA R&R Triple A chart at #26. Read a review of the single in the July 28th 2001 Billboard. (thanks to The Nicks Fix for this information)

July 2001 - Release News
Destiny's Child's Bootylicious CD Single released W/B 23/07/01
The CD single has the video on it which has a special cameo appearance by Stevie Nicks, released in the UK from Monday 23rd July 2001.


July 2001 - Release News
Stevie Nicks - Live At Red Rocks to be released on DVD
The 1986 Rock A Little Concert is to be released on DVD (Region 2) on the 23rd July 2001 according to www.amazon.co.uk (see link below for more details)
Stevie Nicks - Live At Red Rocks [1987] (DVD - 23 July, 2001) Our Price: £14.99


July 2001 - Release News
Extended Remix of Planets Of The Universe for Single Release
The Planets of the Universe single has been remixed by 2 remixers - Illicit and Tracy Young.
The remix will be available on July 3rd in the USA on both CD MAXI (2-42385) and 12" vinyl (0-42385).
The expected track listings are as follows:
12" track listing:
Planets of the Universe (Illicit Club Mix)
Planets of the Universe (Illicit Vocal Dub Instrumental)
Planets of the Universe (Tracy Young Club Mix)
Planets of the Universe (Illicit Vocal Dub)
Planets of the Universe (Tracy Young Universal Dub)
CD MAXI track listing:
Planets of the Universe (Tracy Young Club Mix)
Planets of the Universe (Tracy Young Universal Dub)
Planets of the Universe (Illicit Club Mix)
Planets of the Universe (Illicit Vocal Dub)
Planets of the Universe (Illicit Vocal Dub Instrumental)
Plantes of the Universe (Extended Album Version)
You can pre-order the single from the following links at CDNow or amazon.com.
There is no word on a UK release date as of yet.
(News item courtesy of The Nicks Fix)
20th June 2001
Trouble In Shangri-LA album Sales over 500,000
According to Billboard, Trouble in Shangri-La has already sold over 500,000 copies in the USA, enough
to make it a Gold album. It has been released less than 2 months.
19th June 2001
Stevie Nicks USA Tour
Stevie is to commence her US Summer tour to support Trouble In Shangri-La on the 06/07/01
at the Post Gazette Pavilion in Burgettstown. Sheryl Crow will be supporting the first few shows.
Still no confirmed news on a possible European / UK Tour
See the tour page at The Nicks Fix for updates - Tour Dates
4th June 2001
Dance Remix of Planets
Tracy Young has created a dance remix of Planets of the Universe. The 12" single remix in being played
at some clubs in the US and includes a few new lyrics and is almost 11 minutes long. The current
issue of Billboard (on stands now) has a review of the remix.
May 2001 - Release News
Release of Rumours on DVD
Fleetwood Mac's album from 1977, Rumours, has been remixed and has been released on DVD. For DVD visuals, photographs from the Rumours recording session flash on a TV screen if the DVD player is connected for video. There's also a short audio documentary on the making of the record, featuring interviews with the band members. Read the full story here at the articles page
Release Date - May 29th 2001 Worldwide
30th May 2001
Lindsey and Stevie songs on the Glaad Media Awards CD from Reprise.
Stevie Nicks's "Everyday" from Trouble In Shangri-La and a new unreleased song from Lindsey
Buckingham "Someone's Gotta Change Your Mind" are featured on a promotional CD from
Reprise to accompany the 12th Annual Glaad Awards.
The CD can be obtained by entering into a competition on the Reprise Web Site.
http://www.repriserec.com/contests.html
First Contest of 2001
Reprise wants to ring in the real millennium with a contest even a dummy can win.
Jack Mack found 100 CDs that Reprise put together with LATribe.com for a college ski weekend party. But you can win one here without even having to ski or even going someplace cold and wet and full of drunk college kids.
There are new songs and mixes by The Living End, Orgy, Brenaked Ladies, Green Day, Neil Young, BT, Submarine, Timo Maas, Snake River Conspiracy, Filter, Mad Lion, Andreas Johnson and Book of Love and it's not available in stores and never will be.
Jack'll mail one to you if you send him (JackMReprise@aol.com) your name and mailing address and answer the following questions:
1- What are your 3 favorite bands on Reprise?
2- What are your 3 favorite bands in the world?
3- What radio stations do you enjoy listening to most?
4- What do you like watching on TV?
5- Make one suggestion (or more) about how we could make the Reprise web site better for you.
First 100 winners get the CDs (unless Jack snags some more)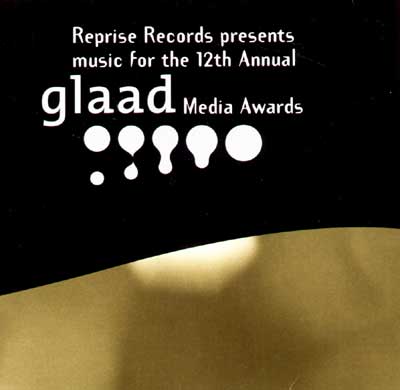 29th May 2001
Stevie and Destiny's Child
There is an article in the Toronto Sun about Stevie's collaboration with Destiny's Child on the
group's new video. Read the article. (with thanks to The Nicks Fix)



Destiny's Child Video
Watch for an appearance of Stevie, portraying herself, in the new Destiny's Child video, Bootylicious.
Read articles about Stevie and Destiny's Child. There is also a video clip of Stevie with Destiny's Child
on the ET Website. Watch the making of the video on MTV on June 4th.(with thanks to The Nicks Fix)
14th May 2001
Stevie appears on GetMusic.com
You can listen to the complete interview at the following link
http://www.getmusic.com/shows/alist/stevienicks/index.html
9th May 2001
Trouble In Shangri-La Chart Positions
Trouble In Shangri-La debuted at #43 on the UK Album Charts, however in the USA the album
debuted at #5 bypassing all expectations.
Updates to follow
Check the UK Album Charts Here
4th May 2001
Stevie European Tour?
Stevie appeared on "The Late Show with David Letterman" on the 3rd May where she performed
Everyday and in a interview mentioned a year long tour that WILL take in Europe.
Quote - "The tour will probably be a year, haven't been to Europe for a long time, you have to
go there to make the fans crazy, if you don't go there they don't like you so I'm going".
Keep checking back for updates
2nd May 2001
Stevie appears on iVillage Radio
Stevie gave an interview to Goddess Lydia on iVillage radio in the US where a dedication was read
out from me to all the forgotten UK fans and Touched By An Angel was played.
The show was broadcast on the internet.
Check out this link to see to hear the interview
2nd May 2001
Stevie Nicks Live Chat
Stevie Nicks will be doing a live online chat on MSN Live on May 15th at 4PM PST.
11th April 2001
Stevie to premiere TISL on VH1
Stevie Nicks will kick off the service, dubbed "VH1 Hear Music First, on April 16 when she will make her
new CD "Trouble in Shangri-La" available to fans at VH1.com before it lands in record stores on May 1.
Stevie is also the Artist Of The Month for May on VH1 in America.
see article for more information
http://www.vh1.com/store/stevienicks/
10th April 2001
Stevie appears at the Blockbuster Entertainment Awards
Stevie performed at the Blockbuster Entertainment Awards which was broadcast on April 11 on FOX .
Stevie and Sheryl Crow performed the rockin' song, Fall from Grace. Sheryl presented a
songwriting award to Stevie.
Read Sheryl's and Stevie's Speech. (thanks to The Nicks Fix)
9th April 2001
Stevie apprears on the Chris Isaak Show
Stevie appeared on the Chris Isaak show on April 9th. Stevie performed two songs with Chris.
Check out the cool Chris Isaak website at chris.sho.com.
Read articles about the show. (thanks to The Nicks Fix)


7th April 2001
Lindsey TV News
The final edit of the Behind the Music special will likely be next week. Its debut has been delayed
though from April 22nd to July 1st. The speculation (and it is really only that) is that it might be to
coincide more closely with an album release. It does not look like there will be a VH1 Storytellers
special anymore for Lindsey. (particularly bad news!). The BTM show will contain new interviews from
Stevie, Mick, and Ken Caillat. At the end of the show, Lindsey performs a few of his new songs
(News Items courtesy of Marty Adelson at The Penguin Website)
6th April 2001
Stevie's tour to support TISL
Stevie's tour will begin in St. Louis on June 29th. From there it's on to Kansis City and across the
US through July and August. Tour dates are not yet officially released,
but we should have some dates soon.
30th March 2001
Stevie interview in Q Magazine
Stevie Nicks appears in the May 2001 issue of the UK music magazine Q. There is a five page spread
with two new pictures. Mainly discusses Stevie's time in Fleetwood Mac and her drug abuse.
See the new photos here, See the article text here
(courtesy of The Nicks Fix and Pip Fidler)
16th March 2001
Talk to Mick Fleetwood at "The Sun" newspaper
The Sun Newspaper Online in the United Kingdom is reporting that it is accepting questions for
Mick Fleetwood to answer in their offices on March 19th. "The best question will receive a framed
platinum disc to commemorate sales of more than a million copies of the Rumours album.
Other prizes include copies of Rumours, drum sticks and Rock Legends Sale catalogues
all signed by Mick." see details at http://www.the-sun.co.uk/news/13465641
For the complete Q & A with Mick with details of new September date for Fleetwood Mac to
return to the studio and a projected World Tour in 2001 see the articles page
27th January 2001
VH1 Special on Lindsey Buckingham
VH1 are to shoot a special on Lindsey Buckingham, it is unclear at present weather the show will a
Behind The Music or a Storytellers episode.
(more info to follow) (see link)


6th January 2001
Fleetwood Mac perform at the White House
Fleetwood Mac (minus Christine) performed at a surprise party for the out-going President Bill Clinton. They performed an hour long set comprising of - Don't Stop, The Chain, Dreams, Tusk, Rhiannon, Big Love, Landslide, Gypsy, I'm So Afraid, Gold Dust Woman, Go Your Own Way. See interview with Lindsey
14th December 2000
Stevie appears on 'A Very Special Christmas' at the White House
Stevie performed on December 14th, with other artists, at the White House in front of a VIP audience, including The President and Mrs. Clinton, celebrating the 32nd Anniversary of the Special Olympics.
The other performers include Kirk Franklin, Jon Bon Jovi, Macy Gray, Wyclef Jean, B.B. King,
John Popper, Tom Petty and the Heartbreakers and Stevie Wonder, among others.
They performed favourite holiday songs. Stevie performed Silent Night with The Heartbreakers.
(news item courtesy of the Nicks Fix)
November 2000
New Stevie Song
Stevie will have a new song, Touched by an Angel, on the soundtrack to the Warner Brothers movie Sweet November. The movie stars Keanu Reeves and Charlize Theron. The soundtrack is scheduled for release on February 6th and the movie is scheduled for release on February 16th.
12th October 2000
Fleetwood Mac Tour
On October 12, 2000 there was an interview on CNBC with Mick Fleetwood to promote his new Rock memorabilia auction site "Fleetwood/Owen". When Mick was asked when there would be a new Fleetwood Mac tour he replied "The good thing is there will be one. I spoke to Lindsey, actually three days ago.
Stevie has a great album coming out, as does Lindsey, and we're going to be probably
18 months away from doing some good Mac recordings and touring."
(news item courtesy of Dirk Faes at the www.fmlegacy.com)
10th October 2000
Lindsey Buckingham on John Stewart album
On October 10, Appleseed released John Stewart's new album "Wires From The Bunker" (APR 1047), a compilation of 18 songs recorded between 1981-1983, after the "Gold" rush of John's 1979 hit single co-produced by Lindsey Buckingham had worn off and John and the RSO label were parting company. Lindsey guests on the rocking lead-off track, "American Way", playing lead guitar and singing backing vocals. He is also the subject of another song on the CD, "Liddy Buck", written by John as a return tip of the hat to Lindsey, whose "Johnny Stew" salutes John on "Law And Order". According to John's liner notes, "It's about this time in his life when they were recording the "Tusk" album and he was deliberating leaving the band if he couldn't record some tracks on his own. I tried to simulate a Lindsey-esque track as best I could as an homage to him. He always was and will continue to be a great inspiration to me." Pretty humble words from someone Lindsey acknowledges as a big influence on him!
Listen to "American Way" in Real Audio
(Source : Appleseed - Date : October 18, 2000)
(news item courtesy of Dirk Faes at the www.fmlegacy.com)
23rd September 2000
Stevie Nicks Live Date
On September 23, 2000 , Stevie gave a benefit concert for the Arizona Heart Institute at the America West Arena in Phoenix.
29th July 2000
New Lindsey Songs #1
Lindsey contributes a song to the upcoming Joni Mitchell tribute album which is scheduled for release this winter. Lindsey does a cover of the song "Big Yellow Taxi", one of Joni's classics,
and we can already tell you that he did a fantastic job, but what else would we expect.
(Source: Reprise website - Date : July 29, 2000)
7th June 2000
New Lindsey Songs #2
There are three Lindsey songs, under which one new song, in the new Imax theatre movie
"Adventures in Wild California". Through a myriad of exciting and touching personal stories,
the film reveals how the wild lifestyles of California culture are influenced by the untouched
California wilderness that surrounds them. The songs which you can hear in the movie are
"Go Your Own Way", "Steal Your Heart Away" and the new song (probably) called "Twisted Fate".
(Source : Wild California and The Penguin Date : June 7, 2000)
(news item courtesy of Dirk Faes at the www.fmlegacy.com)
March 2000
Rumours Back on UK Album Charts
Fleetwood Mac is on the UK album charts with their album "Rumours". All together Rumours has been in the UK charts for 461 weeks and received 10 times platinum. The following dates below show the position

| | |
| --- | --- |
| May 21 | 62 |
| May 14 | 54 |
| May 07 | 44 |
| April 30 | 38 |
| April 23 | 42 |
| April 16 | 49 |
| April 9 | 46 |
| April 2 | 57 |
| March 26 | 67 |
| March 19 | 61 |
| March 12 | 60 |
| March 5 | 58 |
| February 27 | 40 |
At the same time Warner Brothers is re-releasing the album on 180gr heavy vinyl.
(news item courtesy of Dirk Faes at the www.fmlegacy.com)
January 2000
Stevie Nicks Tour
Stevie did a brief tour at the end of 1999 and beginning of 2000, playing at the House of Blues in Los Angeles and Las Vegas and also at the Sun Theatre in Anaheim, California. The set list comprised of -
Outside The Rain, Dreams, Enchanted, Gold Dust Woman, Gold And Braid, Rooms On Fire, Stand Back, Whole Lotta Trouble, Rhiannon, Landslide, Edge Of Seventeen, I Need To Know and Has Anyone Ever Written Anything For You. Stevie's last words regarding the millennium..."I feel that everything is going to be JUST great so not to worry.
See www.fmlegacy.com for more details.
2000
Lindsey on the Internet
Lindsey is on one of the promo TV spots for www.sonicnet.com which is shown on TV in the USA on VH1 and CNN amongst others. You can see the clip at the sonicnet.com website, Lindsey is on the session 7 clip.
(news item courtesy of Dirk Faes at the www.fmlegacy.com)
2000
Ask questions to Stevie Nicks
Very soon the Nicks Fix will start having Stevie Fan Interviews, where
Stevie will answer questions sent in by fans.
(news item courtesy of Dirk Faes at the www.fmlegacy.com)
2000
Stevie 2001 Calendar
You can already pre-order the 2001 Oliver Books Stevie Nicks calendar at EQS for $9.99.
(news item courtesy of Dirk Faes at the www.fmlegacy.com)
2000
Check out VH1's pages for Stevie Nicks and Fleetwood Mac
Fleetwood Mac - Behind The Music
Stevie Nicks- Behind The Music
Stevie Nicks - Storytellers
19th December 1999
VH1 (Europe) Millennium Top 100 Poll
Fleetwood Mac were placed #61 and they played the video of Big Love.
16th December 1999
Other Web Site News
The Nicks Fix has become the Official Stevie Nicks Website. Check it out and you will also find out there that Stevie Nicks has signed a contract with Artist Direct to distribute her merchandise online. The first merchandise will become available soon at stevienicksdirect.com. You can already register there with your email address and they will let you know when the first items become available.
(news item courtesy of Dirk Faes at the www.fmlegacy.com
November 1999 - Release News
CD release of BuckinghamNicks album
Rumour goes that Stevie and Lindsey are discussing and possibly working on a Christmas re-release of BN with a possible video compilation along with it.


1999 - Release News
Release of Trouble In Shangri-La by Stevie Nicks
Stevie has postponed the release of the new album from October until Feb. 2000.
At this moment, Stevie is working with Dallas Austin on her new album at the DARP studios.


1999 - Release News
New Fleetwood Mac Book 2
The second one is called "Fleetwood Mac, Through the Years" and it will be published on September 20, 1999. The size of the book is 8 1/2" x 11", has about 50 photos from the Early Fleetwood Mac line up till the Dance tour, lots of them never seen before.. The author is Edward Wincentsen who also wrote the Stevie Nicks' books "Lady From The Stars" and "Rock's Mystical Lady". You can order the book now at Amazon USA
(news item courtesy of Dirk Faes at the www.fmlegacy.com)